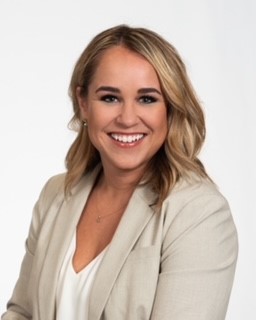 ---
Russie Edwards has been a dedicated Realtor for over 16 years with a true passion for the real estate industry. Her enthusiasm and genuine care for clients has enabled her to create a successful referral based real estate career.
Russie is the CEO of Keller Williams Success. This role allows her to combine her love of real estate with her love of people. She thrives on helping her fellow Realtors create a life by design through focused effort on personal and professional goals. She's an experienced trainer, speaker and coach.
She is a proud member of Women's Council of Realtors and has served on various governing board positions within the Women's Council-Northern Wasatch including Network President in 2017 and Women's Council Utah State President in 2020. In 2016 she earned the prestigious national award of "Utah State Member of the Year" from Women's Council of Realtors National. During Russie's tenure in the state leadership role she brought the first multi-day leadership retreat to the state in order to ensure that incoming leaders had proper training.
She is passionate about giving back to the Realtor community and has been involved with the Northern Wasatch Association of Realtors since the beginning of her career in one way or another. Russie believes that you must be "in the arena" in order to really have an impact. For that reason you will find her nearly anywhere that the Realtor voice is needed- she attends NAR, UAR and local association trainings, conferences and events.
Over the last 5 years she has been part of major fundraising efforts for RPAC and is a major investor herself.
Russie was elected to be on the NWAOR board of directors in 2021. In 2022 she was on the executive leadership team serving as Second Vice President and is currently serving as the Treasurer on the Northern Wasatch Association of Realtors Board of Directors. She takes her role as a voice for the members very seriously and doesn't take lightly the great responsibility that comes with it.
In her free time there is no where she would rather be then spending time with her family and friends. She is an avid reader, investor, enjoys traveling anywhere with a beach, camping and exploring new cities. Russie resides in Davis County, Utah with her husband and three beautiful children, who bring her even more joy than a great pair of shoes!